Bergerac / Côtes de Bergerac
The wealth of one terroir
Ausane was a consul, poet and wine lover who celebrated the standard and singularity of the land's nectar. Vintages born on the banks of the Dordogne in 100 AD. The civilisations that appeared in Bergerac over the centuries each left their mark and made Bergerac wine what it is.
The wealth of one terroir
2000 years have gone by but our vine growers' age-old expertise in making hearty and honest wine is alive and kicking. The wine just like them… Bergerac wine is open-minded with real personality and a weakness for big get-togethers. Whether it be red, white or rosé, it just loves to be enjoyed!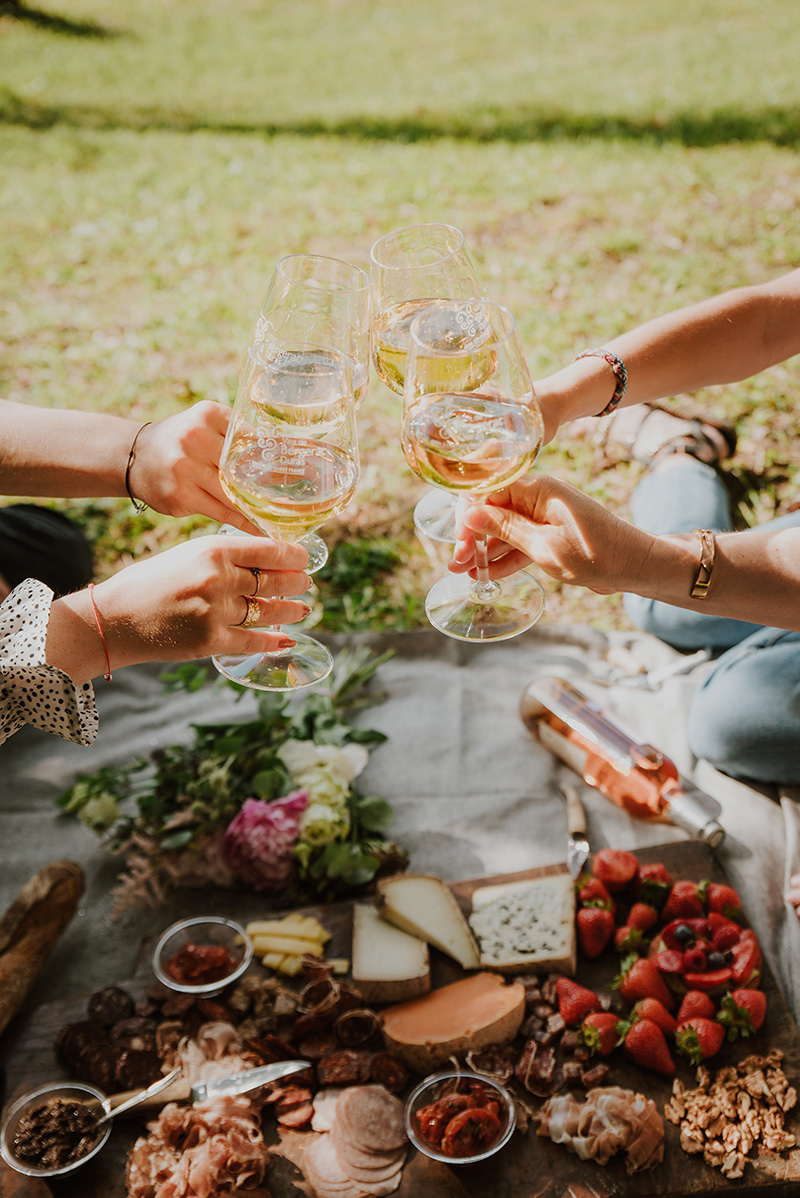 bottles produced every year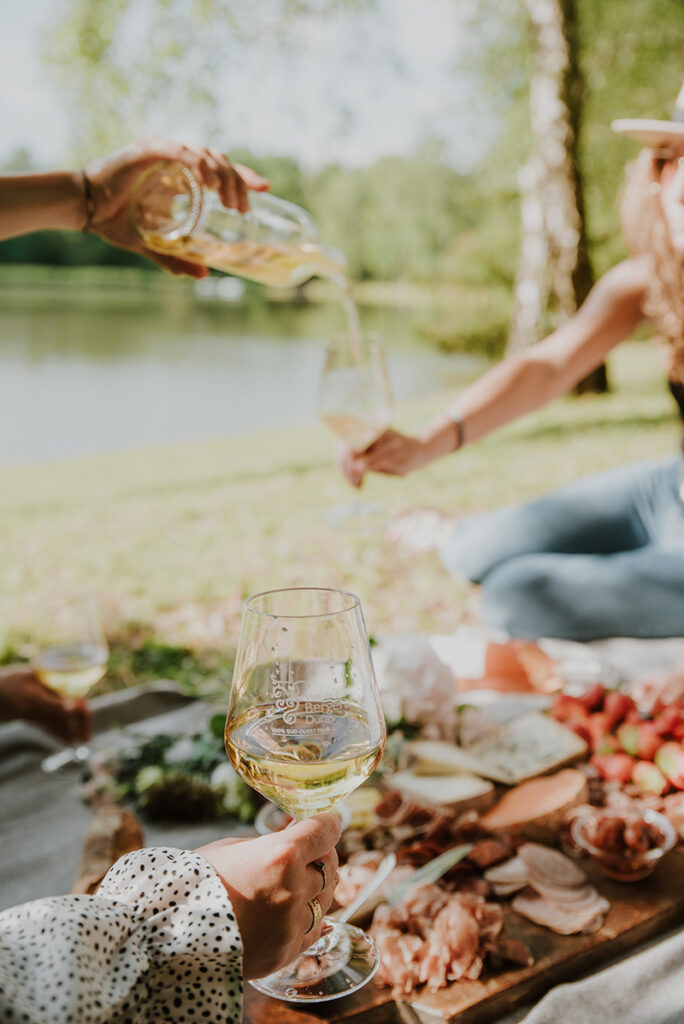 bottles produced every year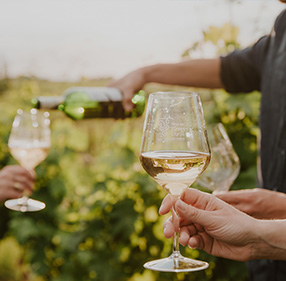 The Bergerac regional designation has been an AOC (Designation of Controlled Origin) wine since 1936. It's one of the oldest AOCs in France. The Côtes de Bergerac designation has been an AOC wine since 1995.
Bergerac wine's variety of terroirs have helped carve out wine with very different styles and personalities. Fronsadais limestone soil reigns to the west on the edge of the Bordeaux vineyard. The soil to the north is clay, sand and limestone whilst limestone reigns with gravel in the south east.
5 designation wines flourish and showcase their typicity in a climate tempered by ocean influences to a greater or lesser extent between the westernmost towns and villages around Saint-Méard-de-Gurçon and the east in the Issigeac or Lalinde areas.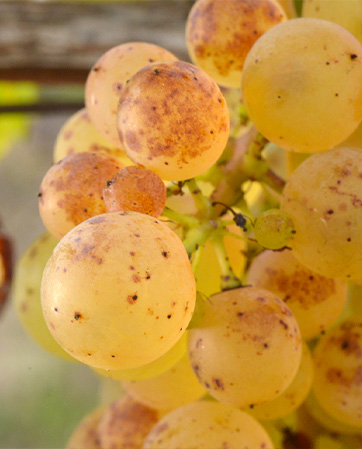 Bergerac
côtes de bergerac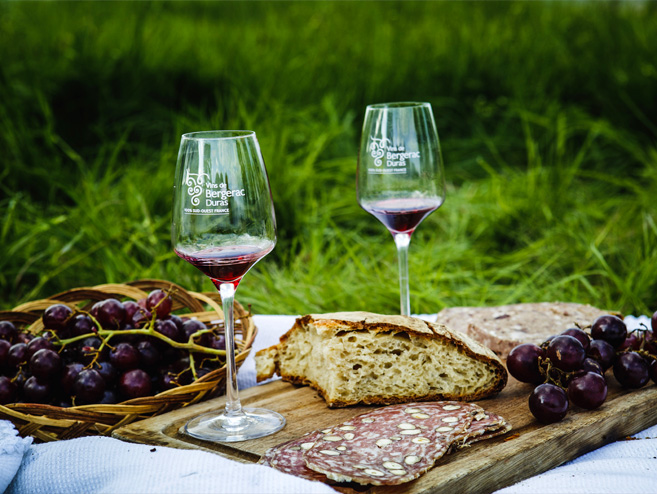 Grape varieties: Merlot, Cabernet Sauvignon, Cabernet Franc, Malbec
Typicity: This wine comes from the vineyard's classic varieties and strikes the balance between structure and smoothness with crisp berry notes. It is delicate when young and how long you can lay it down depends on the ageing technique.
Grape varieties: Sauvignon, Sémillon, Muscadelle
Typicity: This dry white wine is fairly vibrant, fruity or floral. Sauvignon is often in the majority and pushes the fruity and citrus notes to the fore whilst Sémillon brings a fuller body and Muscadelle adds a dash of finesse.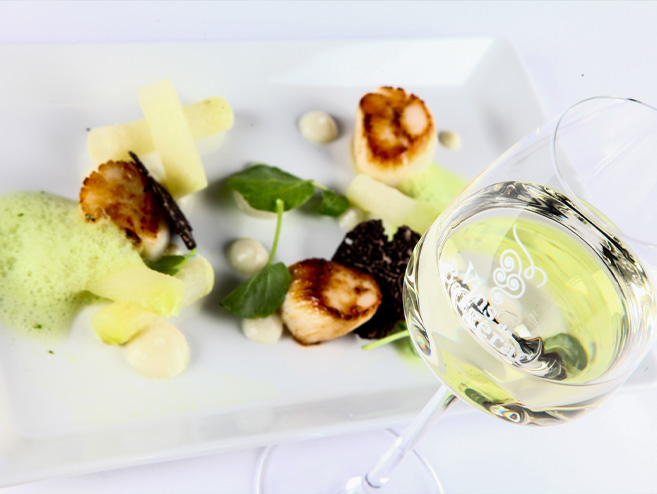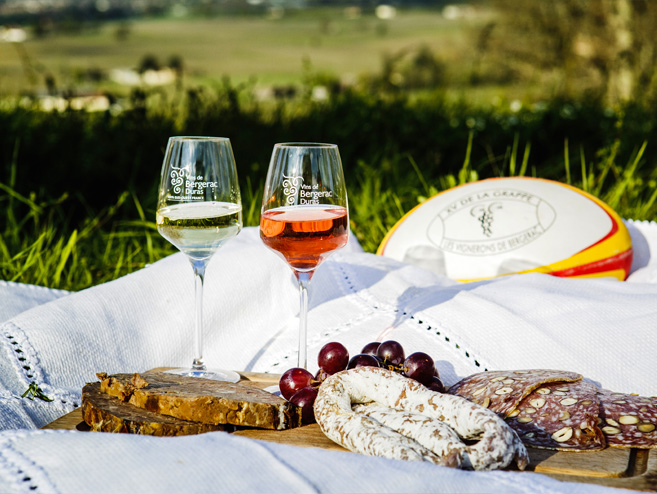 Grape varieties: Merlot, Cabernet Sauvignon, Cabernet Franc, Malbec
Typicity: This rosé wine made using red varieties provides a wide array of styles, from understated blush to deep saignée with intense berry notes.