This little-known but classic designation lies south west of Bergerac in line with the Monbazillac hillsides. Saussignac is made by 15 or so mainly organic producers. In line with the Monbazillac hillsides, the bountiful vines bring an outstanding sweet wine to life. Saussignac stands out for its full and rich flavour alongside its incredible balance of sugar and acidity.
A natural wonder
Winemakers have managed to protect this popular terroir to bring you nectar with its own signature features. Most naturally use organic farming techniques to be true to this outstanding terroir. The designation applies to 4 towns: Gageac-et-Rouillac, Saussignac, Razac-de-Saussignac and Monestier.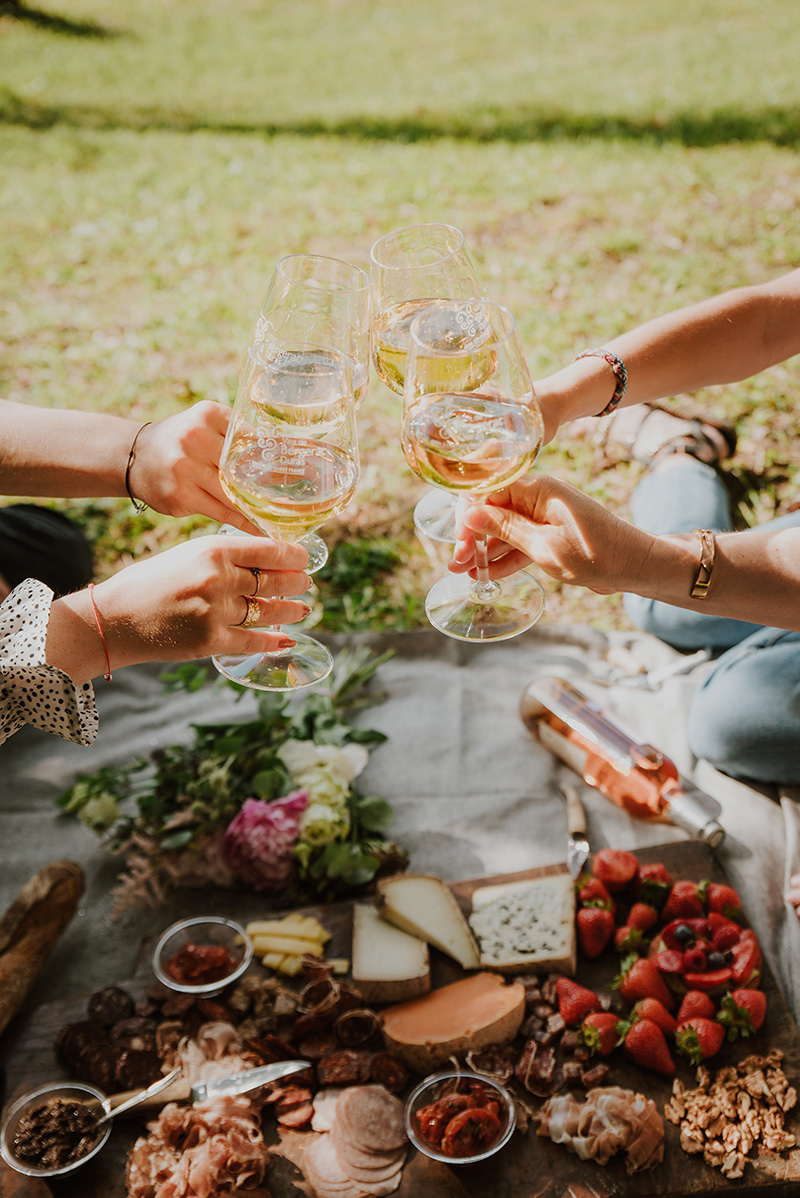 bottles
produced every year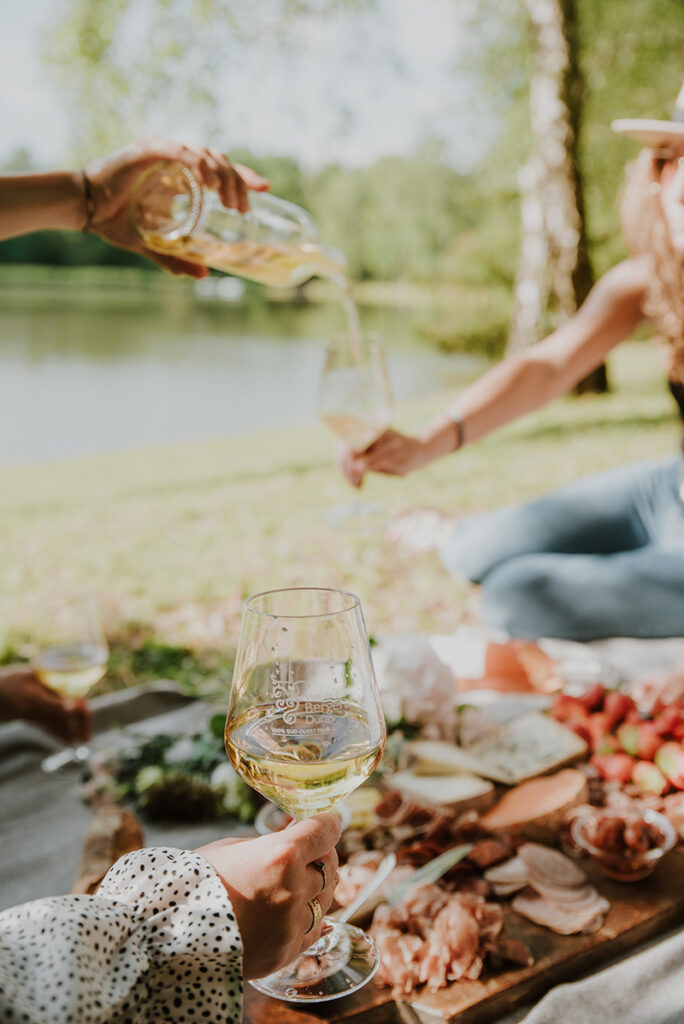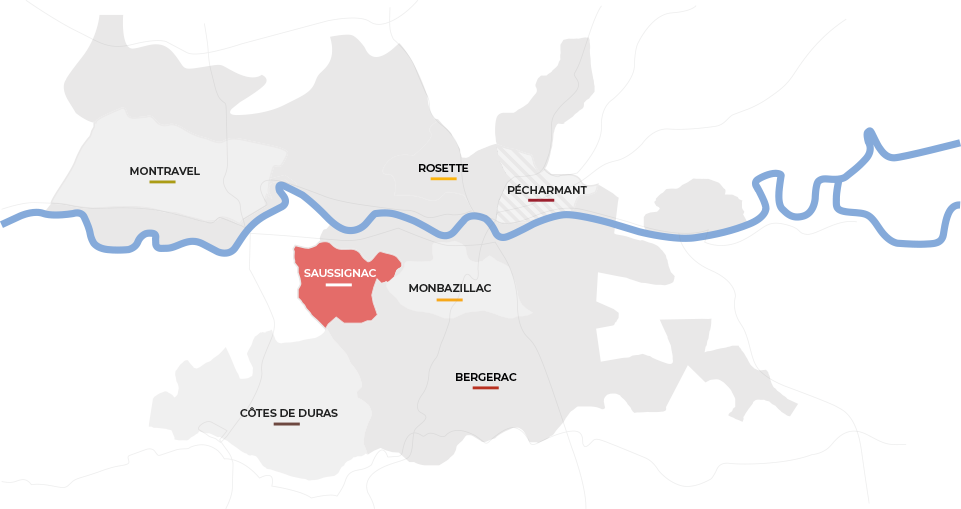 bottles
produced every year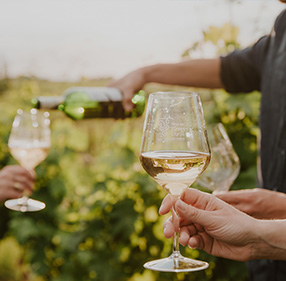 The Saussignac vineyard was thriving as early as the 9th century. The hillside vineyard's steep slopes are ideal for making this sweet wine. The designation decree in 2005 sealed AOC Saussignac's reputation as an outstanding sweet wine with the strictest production and harvest requirements.
North-facing on a row of hillsides, the Saussignac vineyard is conveniently close to the river and, in turn, foggy conditions. This moisture encourages Botrytis Cinerea or noble rot to appear and bring the best out of AOP Saussignac.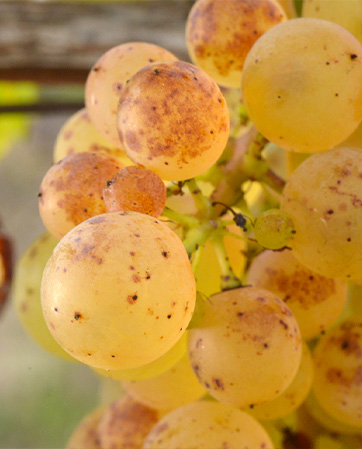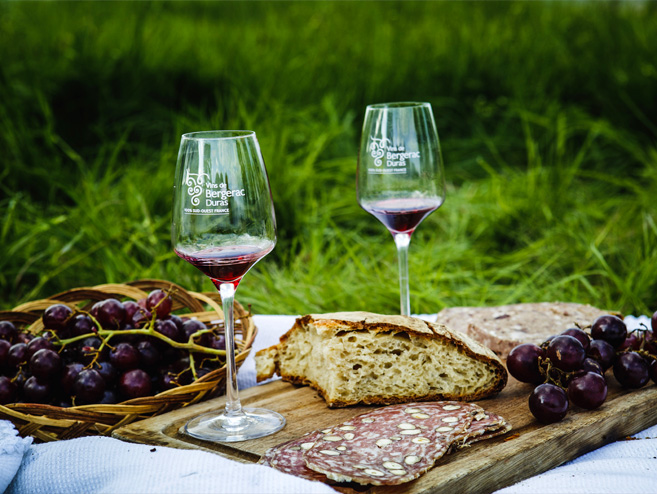 Grape varieties: Sauvignon, Sémillon, Muscadelle, Chenin
Typicity: Hand-picking the grapes in stages gives the over-ripe harvest its high sugar content. 12 months ageing produces dessert wine with candied apricot and honey notes and a wonderfully balanced mouthfeel.
TASTING A
Saussignac wine