Subtle, complex and unique: the perfect combination
Deep dark red wine comes from this thoughtful hill on the edge of Bergerac. Pécharmant wine is strong and smooth with a full-bodied flavour.
The perfect combination: subtle, complex and unique
Just like their wine, Pécharmant winemakers stand out for their smooth and charming personalities. But mystery still surrounds where the name Pécharmant comes from: "Pech" means "hill" in Occitan so does it mean a "charming hill"? Maybe the hill was owned by someone called Armand?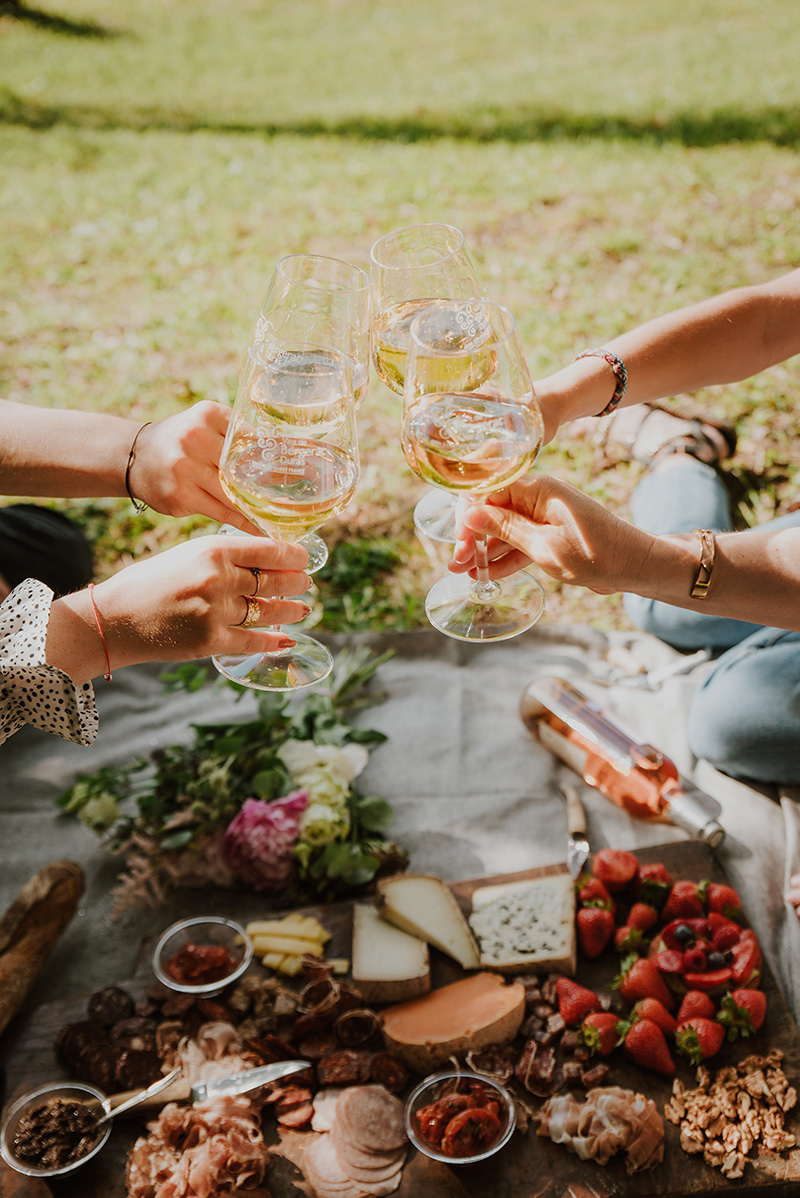 bottles
produced every year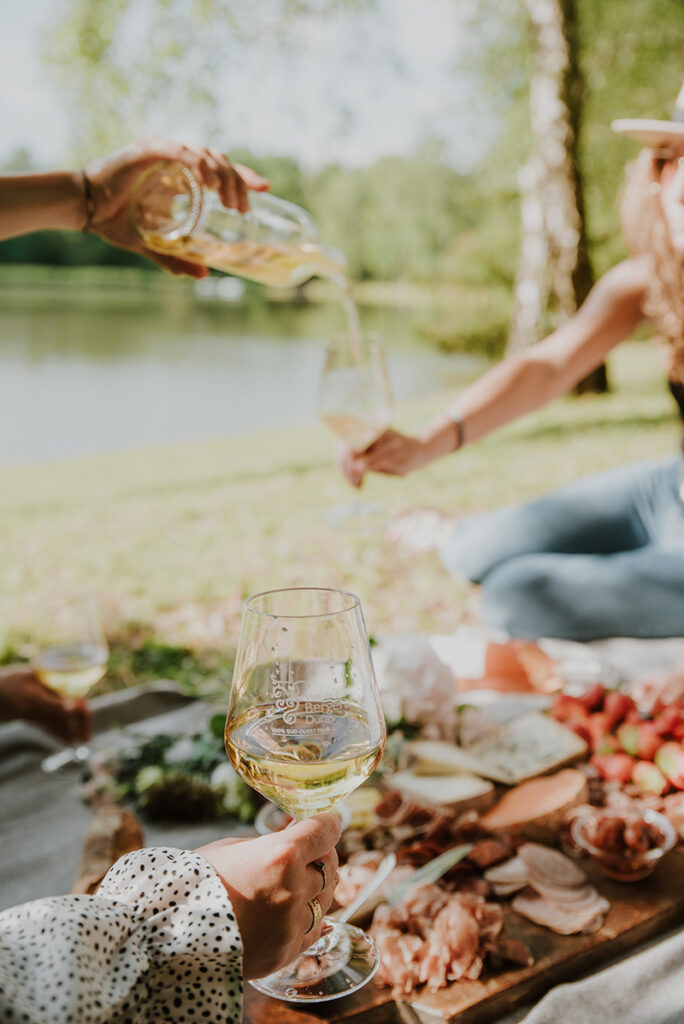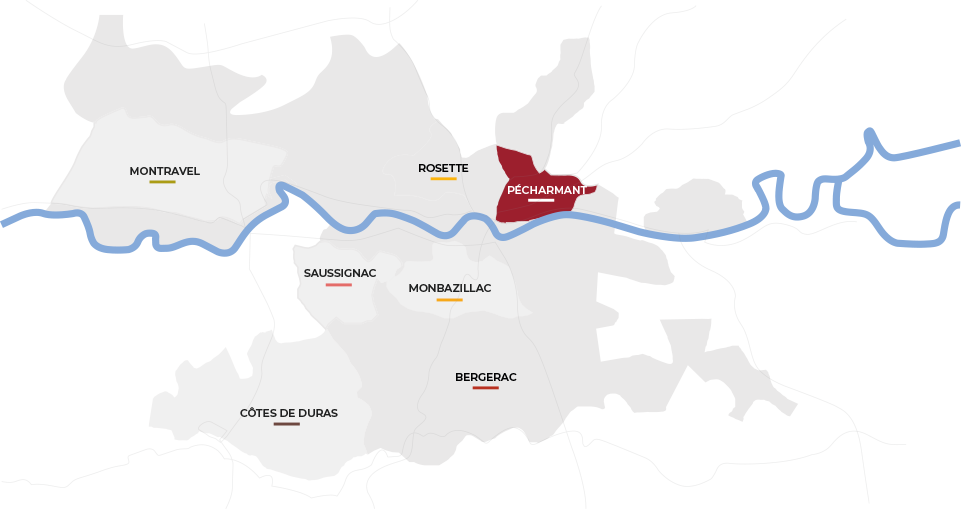 bottles
produced every year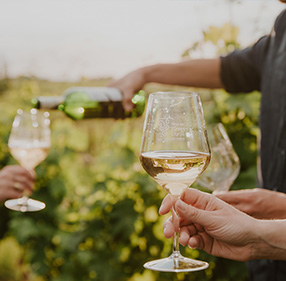 The Pécharmant designation has been an AOC (Designation of Controlled Origin) wine since 1946. Just 4 places make it: Creysse, Bergerac, Lembras and Saint-Sauveur.
The Pécharmant vineyard covers a row of hills in a semi-circle north of Bergerac, on the right bank of the Dordogne. What sets it apart is its "Périgord sand and gravel" soil which comes from granite rocks in the Massif Central. The mild ocean climate helps the grapes ripen well and pack them with sugar and aroma.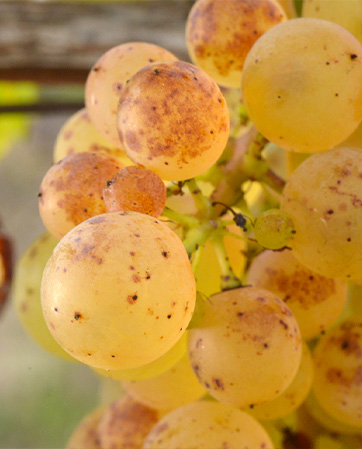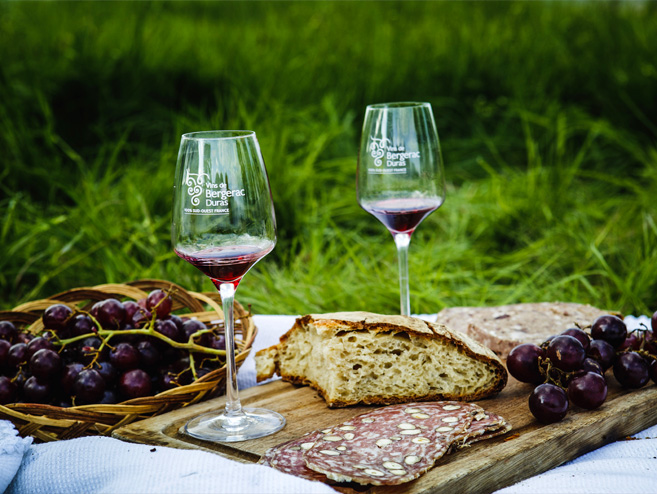 Grape varieties: Merlot, Cabernet Sauvignon, Cabernet Franc, Malbec
Typicity: Pécharmant produces vibrant and complex wine. This is wine for laying down. In terms of aroma, dark fruit reigns supreme with blackberry and blackcurrant notes whilst ageing in oak barrels brings out vanilla and spicy notes.
TASTING A
Pécharmant wine